Our new powder-coated Aluminum Hooks make it easy to swiftly affix our handy and robust Pouches to the RYGG.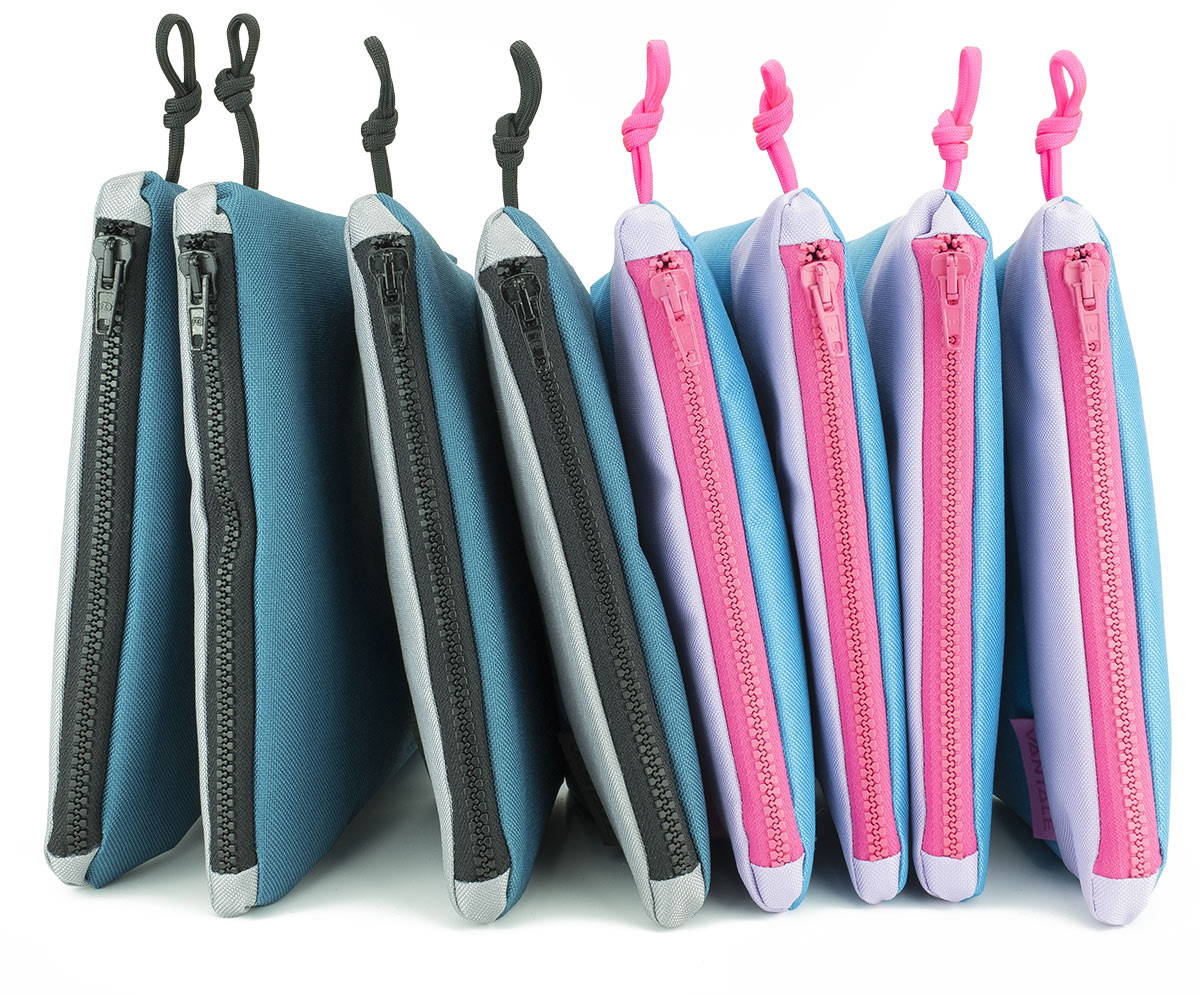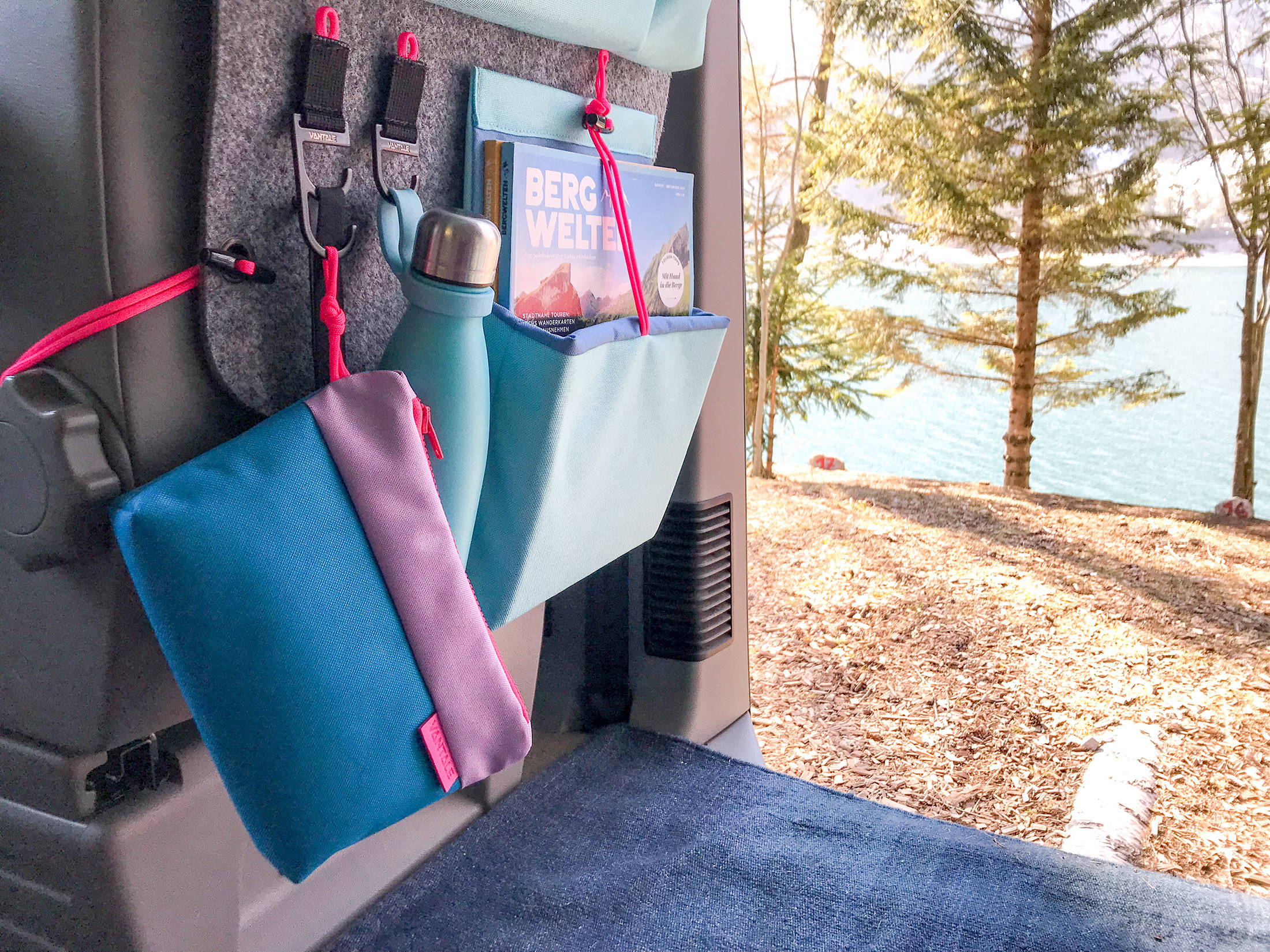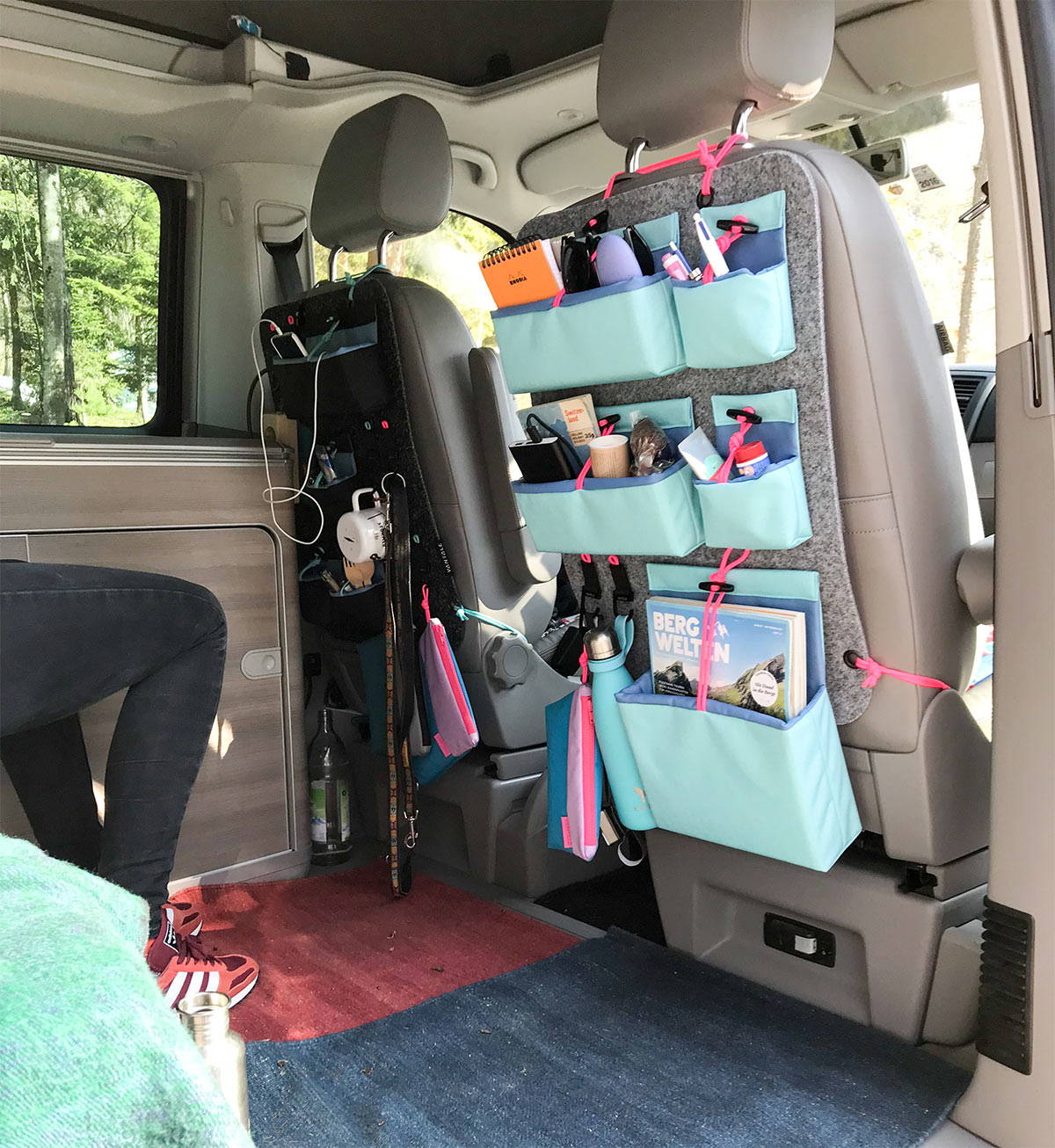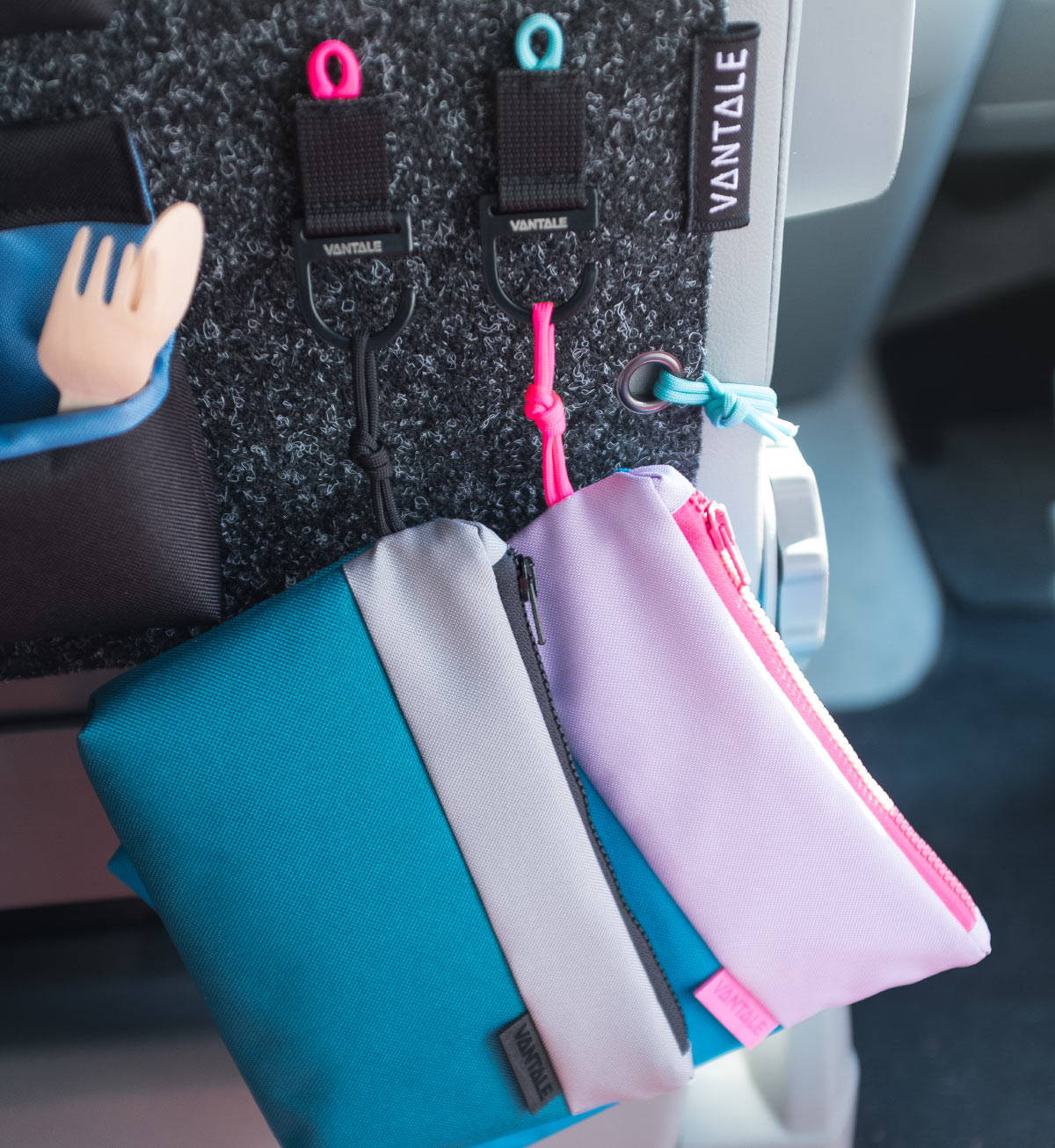 ---
THE RYGG – YOUR TRUSTY COMPANION ON ALL OF YOUR ROAD TRIPS
We have created an individual color spot for your camper van. The world's first changeable hanging storage system – high-quality, always at your service.
It only starts to really blossom when you fill it with your gear, but due to the lean grid-based design it never looks cluttered or distracting. On the contrary, it always keeps shape, while you keep track of your equipment.
The pockets are lined with stable felt sheets which keep your RYGG from ever sagging.
Everything is neatly stored in its place. The pockets' size is just perfect for all the items you frequently use when on the road.
Without looking about for ages you immediately find what you need, since there is no zipper or anything else you'd have to open first.
Never travel in a mess again.