Double Seat Organizer – DOUBLE SEAT RYGG
We have developed a double seat organizer for you and all your road trips. What's more, it perfectly matches any double seat.
Utilize the free space behind your double seat. Freely choose from our wide range of individual modules and position them as you like
.
This is the RYGG
. Designed for you and all of your adventures, made with love and by hand in Munich, Germany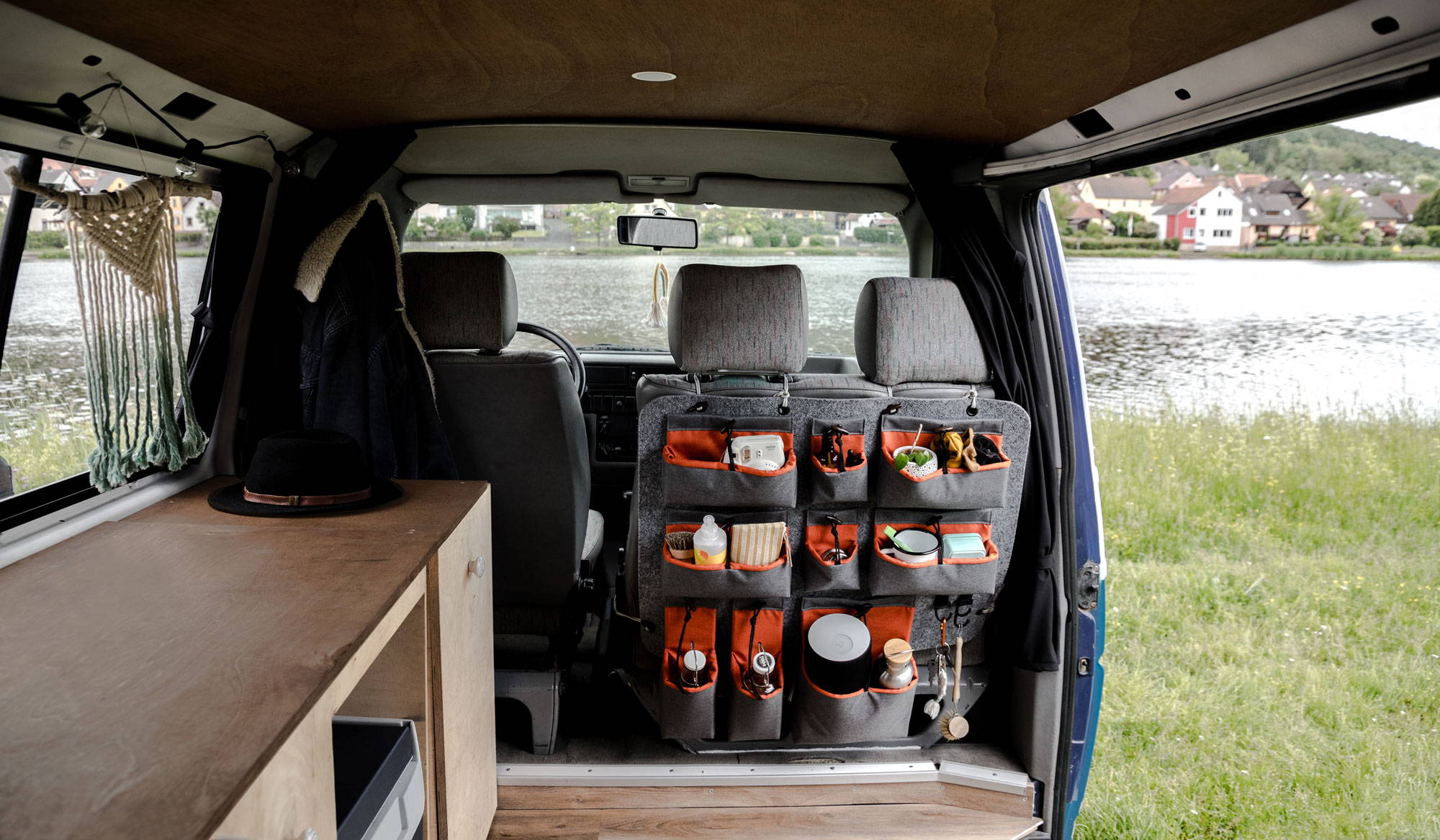 STORAGE SPACE MAXIMALLY UTILIZED
The Double Seat Baseplate can be assembled with Modules of your choice.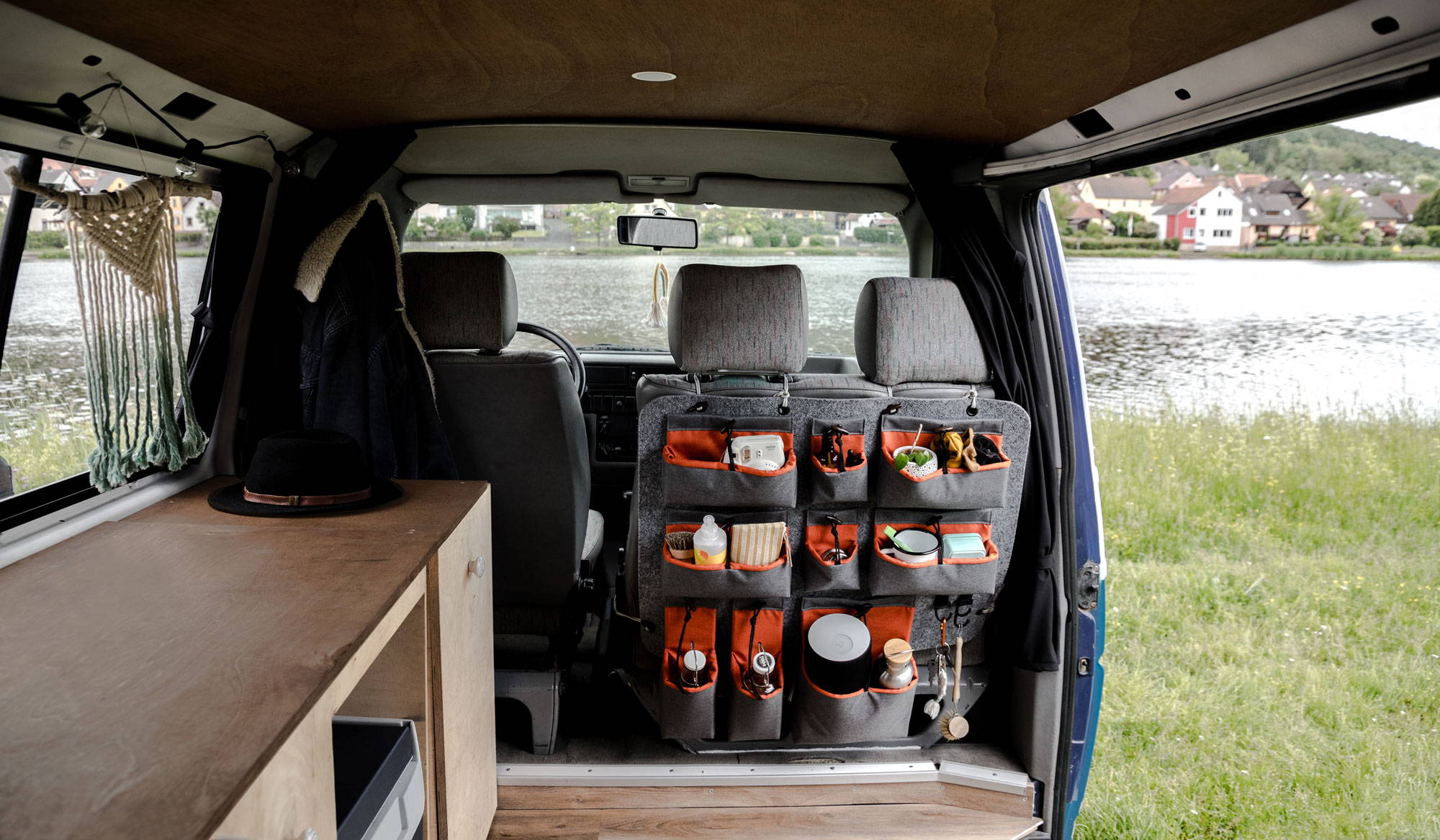 Storage space maximally utilized

The Double Seat Baseplate can be assembled with the Modules of your choice.
Our double seat organizer and every single Module have been created to exceed the load and capacity of any other comparable storage system.

Each Pocket is reinforced with an interior felt stabilization, a cord and a toggle button.
The RYGG is modular and variable
Before every adventure, you decide which module you want to place on the Baseplate and where.

Turning around your double seat – not a problem
If your camper is equipped with rotatable double seats, you can still turn it around with a mounted RYGG.
We manufacture the RYGG double seat organizer an all that goes along with that in our own workshop in Munich.
Long-lasting and robust felt for the Baseplate
The Baseplate of your RYGG carries the weight of your equipment without deforming. On the other hand, it looks comfortable and not rigid. You can easily clean the felt material, it doesn't absorb humidity and is fast drying.
Push Buttons with special locking force
You can attach all of our Modules to the Baseplate with push buttons. Even loaded Pockets will stick to the Baseplate because we have opted for buttons with extraordinalily high strength.

Robust outer fabric and inner lining
Our Pockets are made of the abrasion-resistant, easy to clean outdoor fabric OXFORD®.
All Modules can be easily cleaned with a damp cloth. If you need to, putting the Pockets into the washing machine is also ok, but make sure to use a gentle care program.
Width: 72 cm / 28.3 inches
Height: 58 cm / 22.8 inches