Here you will find tips for the installation of your RYGG to car seats, onto surfaces inside your camper van or onto walls at home.
---
Installation inside your Vehicle
Finally bringing order into your motor home.
We have ensured that the installation of the RYGG can happen quickly and intuitively. For both attaching the Modules to the Baseplate or mounting the RYGG to your car seat, there are no tools or accessories necessary.
With the supplied Cords you can easily fasten your RYGG to the head rest and to the waist of your seat.
Should the Cords be too long, just relocate the knot and that's it.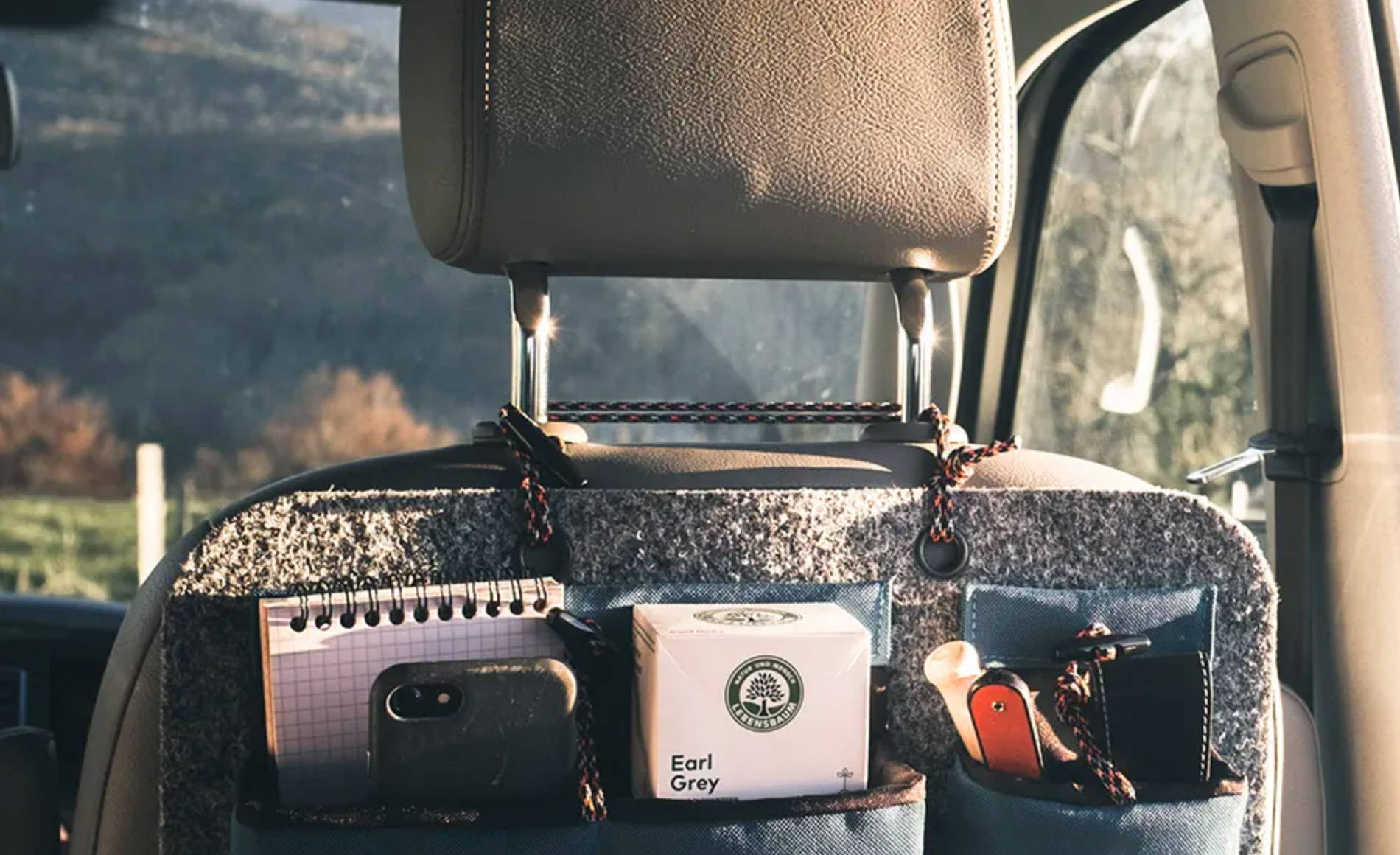 ---
A hangable Storage Solution inside your Home
The Single Seat RYGG is also perfectly suited for stowing away items inside your residence. Children's room, living room, home office, just about anywhere. There's no limit to your imagination.
In order to put up the RYGG to a wall or a door you need just a single hook to which the RYGG can be attached by means of the supplied Cord.
Of course, alternatively both the upper eyelets (inside width: 1,2 cm / 0,5 inches) can be used without the Cord.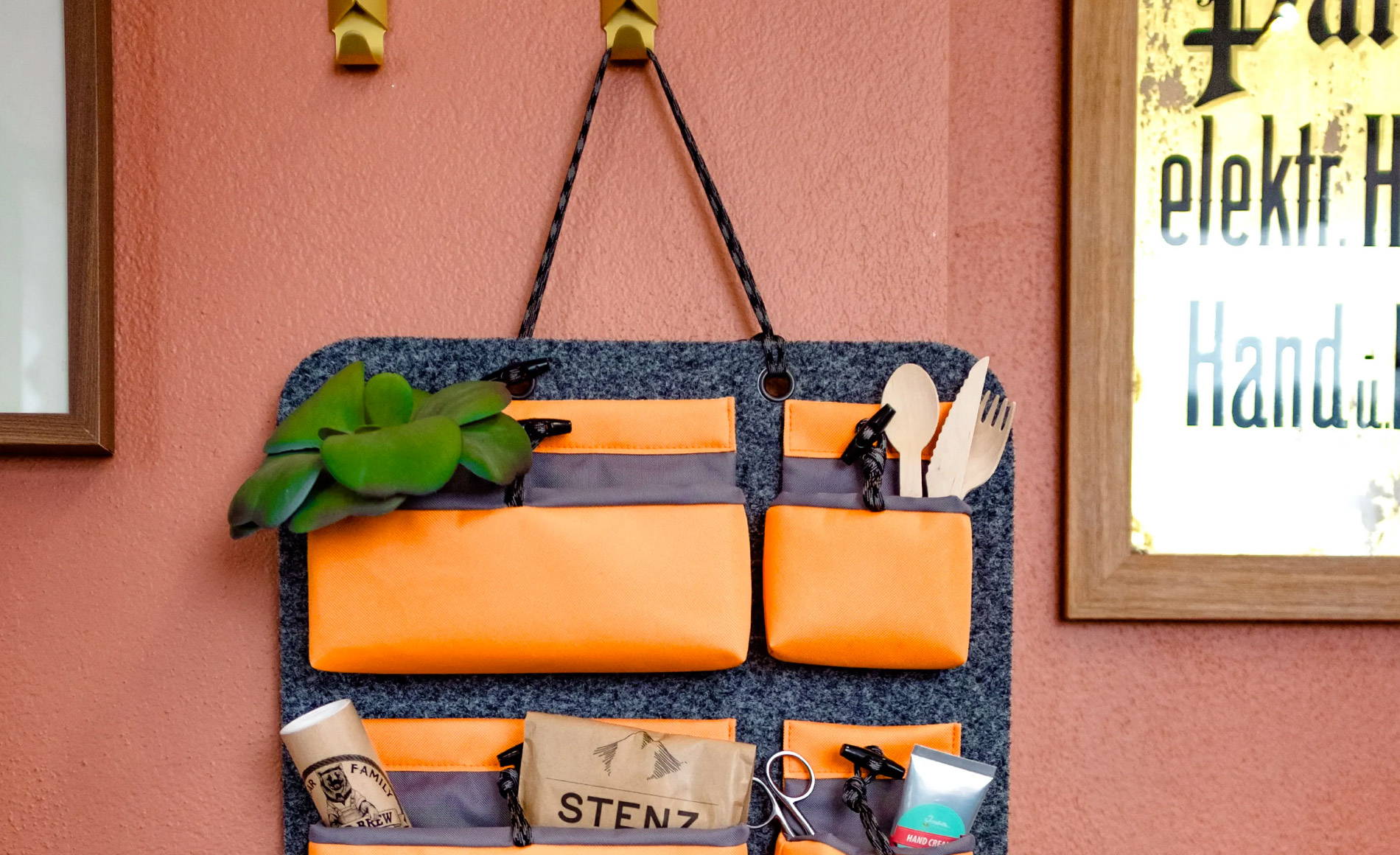 ---
Our Wall Baseplates can be attached with conventional screws or with

adhesive screws

, in case you don't want to drill.
If you'd like to attach our Modules straight to the wall (leaving out the Baseplate), you can do so with our

screw-on Push Buttons

.
This is where our Push Button Master Plate comes into play. Using this stencil, you can mark the correct positions of the Push Buttons on the wall.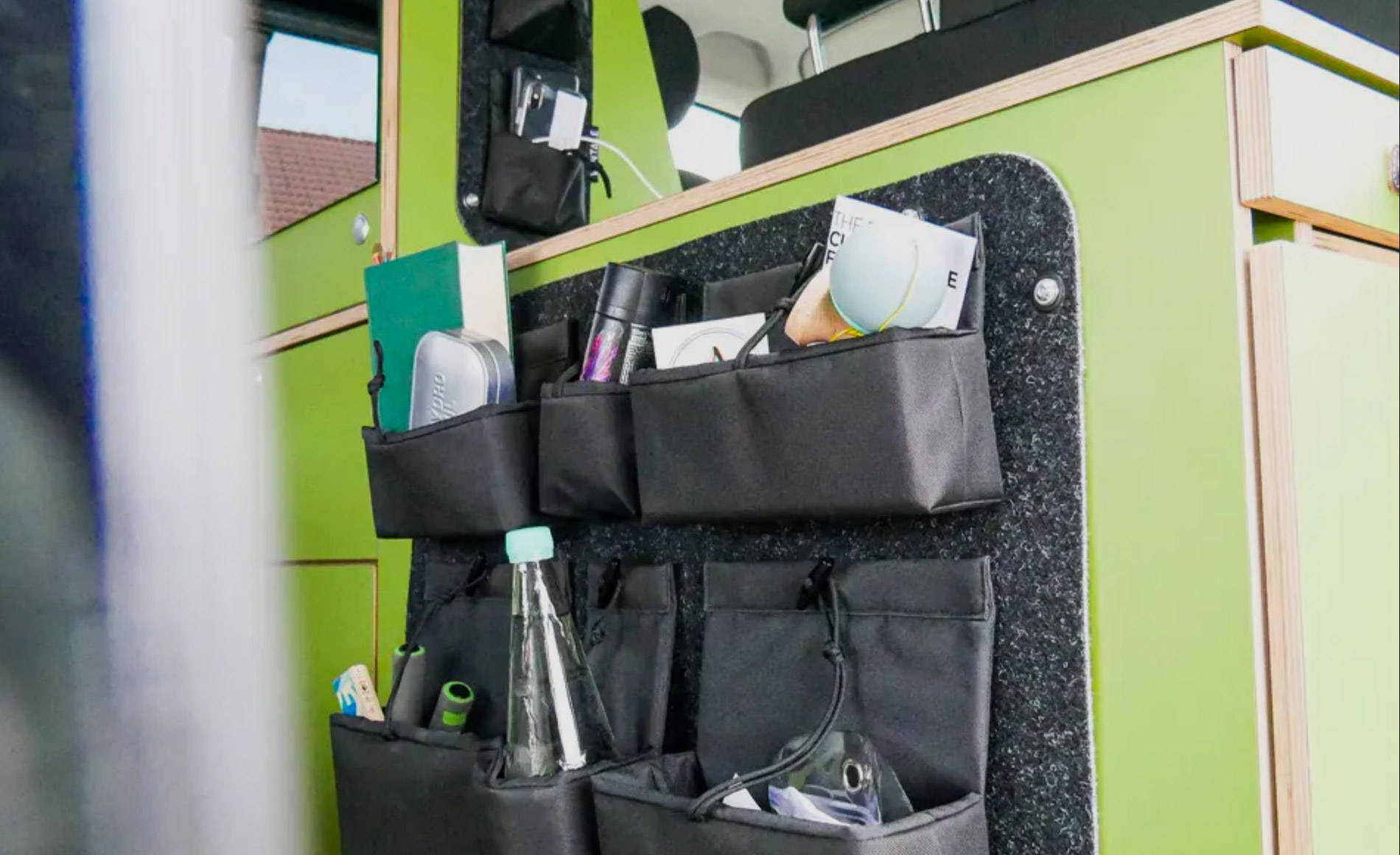 ---
The RYGG is a hangable storage solution and has been designed to offer more storage space than other products. Of course, this also means more weight. Not a problem.
The push buttons can carry 0,7 kg (2.2 lbs) per unit. Thus, for instance, a Medium Pocket can be loaded with up to 2,8 kg (8.8 lbs).
Every Pocket is fitted with a cord that can be used in conjunction with the sewed-on toggle button for additional stabilization.