Your RYGG on the wall. Generate storage inside your camper van or wherever you feel at home.
Price including German VAT. Shipping costs are not included.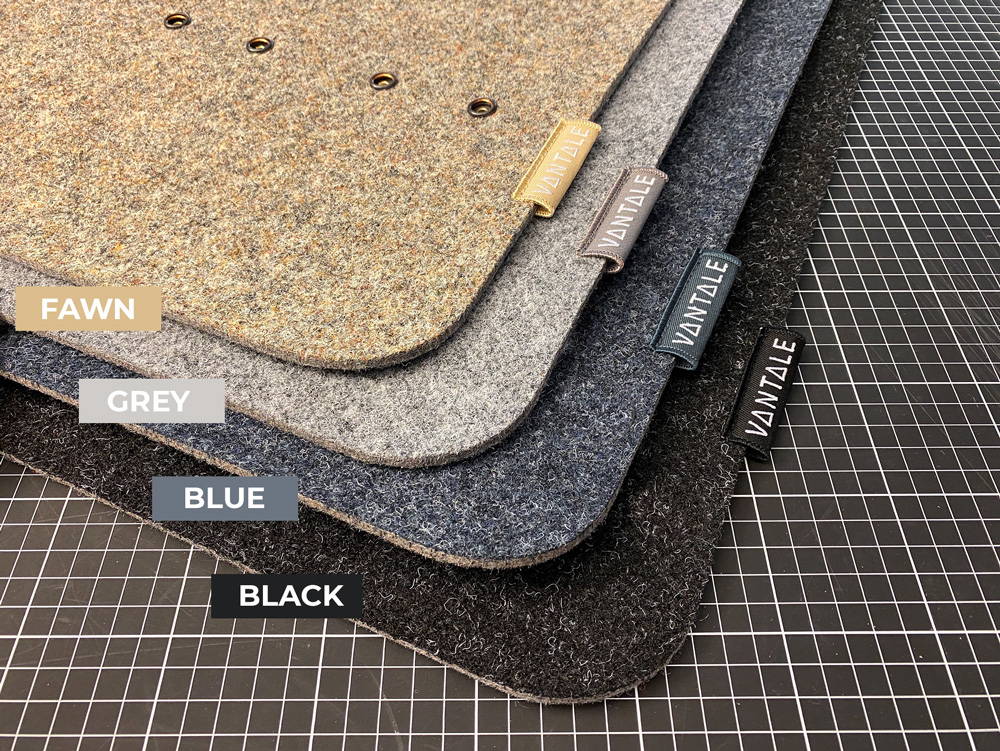 The Baseplate is the foundation of your RYGG and has to carry the weight of your equipment.
A substructure like that has to be solid enough to endure this strain for a long time without deforming. On the other hand, we don't want it to look too rigid or uncomfortable.
The material must be easy to clean and should not absorb humidity. However, if there has been rain pouring inside your window, the fibers should be able to dry fast.
All of these requirements are met by our Baseplate.
Strong and robust felt
Push Buttons with strong locking force
What could be better than creating an individual RYGG that perfectly suits your home, no matter if it's on wheels or made of concrete?
We will be pleased to help you!
Please provide the necessary details and we will get in touch as soon as possible.